The Mediterranean has long been the inspiration for some of the greatest visual artists of the last hundred years. We reimagine this legacy to create designs that evoke a nostalgia for Mediterranean Spain. Being crafted in Spain, our work is physically rooted in the Mediterranean landscape and the individual hand of the artisan is always the starting point for every design. We reinterpret these artisanal traditions through a personal language influenced by the region's distinct mix of high art, folk tradition and popular culture.
HEREU's modern craftsmanship imagines a better future in which innovation and tradition, the local and the international exist together seamlessly, expressed through functional designs that embody a timeless tradition.
Jose Luis Bartolome and Albert Escribano returned to their Mediterranean roots to found HEREU after many years immersed in the cultural mix of London and Paris.
At HEREU, we set out to engage with local artisans, rediscovering craft traditions and using them to express our distinctive take on the region's enduring heritage.
地中海地区在过去的一百年来都是一些最伟大的艺术家们的灵感来源。 来自西班牙的独立设计师品牌 HEREU 从地中海的传统手工艺出发,将艺术、民间传统、流行文化与设计师们和工匠们的个人语言融合,重新演绎出新一代的地中海风格。 HEREU 全系列都在西班牙手工制作完成,工匠的个人手艺始终是每款设计的起点,同时,地中海美轮美奂的自然风光也时刻激发着设计师们的创作热情。
在沉浸于伦敦和巴黎的文化多年之后,设计师 José Luis Bartolomé 和Albert Escribano 回到地中海,回到了西班牙,创立了HEREU。HEREU 的系列似乎正在为我们描绘一个更加美好的未来,在这个未来中,创新与传统、本土与国际无缝地共存,传统与个性化不再被埋没,而是以一种全新的姿态获得更广阔的市场。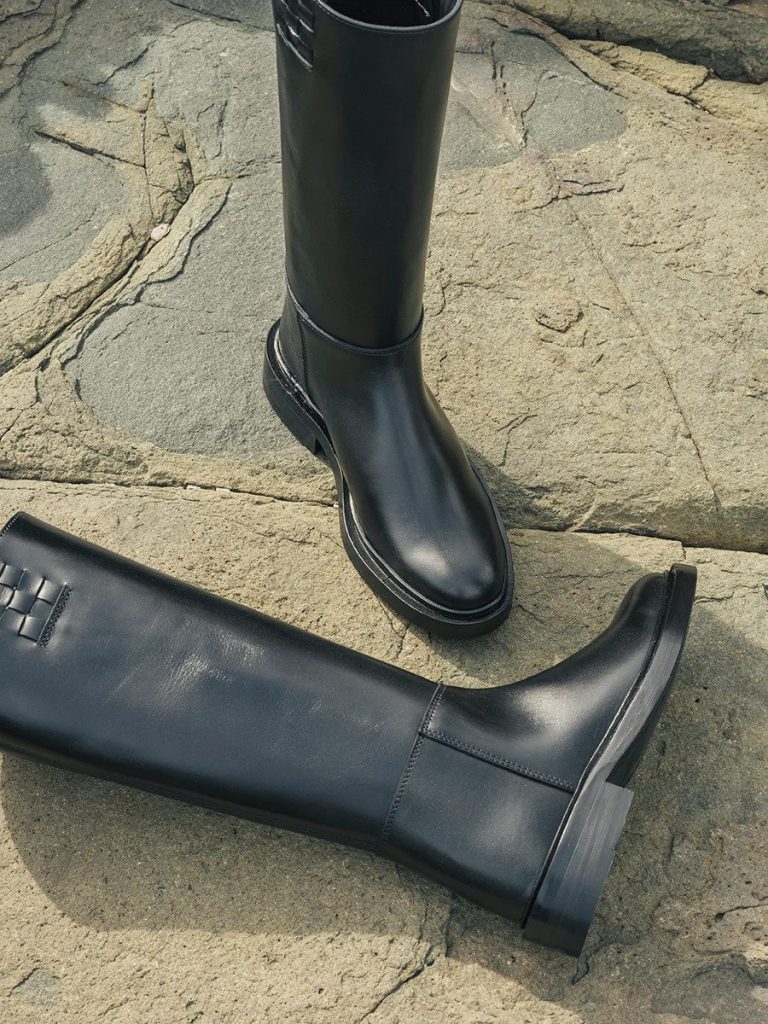 2023 FALL/WINTER
HEREU's Autumn/Winter 2023 collection signals a new perspective on contemporary Mediterranean style. As ever, collaborating closely with an established network of local artisanal manufacturers allows for the development of vibrant new motifs by HEREU's design team. This season, vintage leather goods and traditional utility wear are refined and reinterpreted to produce pieces that convey a sense of transportive nostalgia and warmth.
Alongside the return of established HEREU signatures, the AW23 collection sees the introduction of new and updated styles, each drawing from the brand's rich tapestry of influences. These include AUMANDRA and CALOBRA, HEREU's first heeled riding boot variations, which take inspiration from Spain's long history of equine leathercraft, alongside new woven styles such as the SERRA shoe and two new additions to the TRENA bag family. These woven pieces draw particular attention to HEREU's enduring appreciation for handweaving, demonstrating the powerful contrasts and connections made possible when traditional craft methods meet contemporary forms.
Cowboy boots also provide a timeless template to two new footwear styles: AGULLA, an ankle boot with elasticated leather side panels and GALILEA, a classic knee-high riding boot with western accents. Both styles showcase HEREU's signature take on classic design, with minimal embellishment in the form of simple braiding allowing quality materials and construction to take precedence. In creating these boots, HEREU offers a characteristically refined take on rural workwear that can be woven seamlessly into city life.
Uniting the entire collection is a distinct emphasis on texture and tactility. Working closely with artisanal manufacturers and world class leather tanneries, HEREU's designers are able to create bespoke leather finishes, using them to conceive new styles and to redefine existing pieces. This process allows HEREU pieces to develop an additional tactile significance, imbuing them with the potential to inspire distinctive sense memories.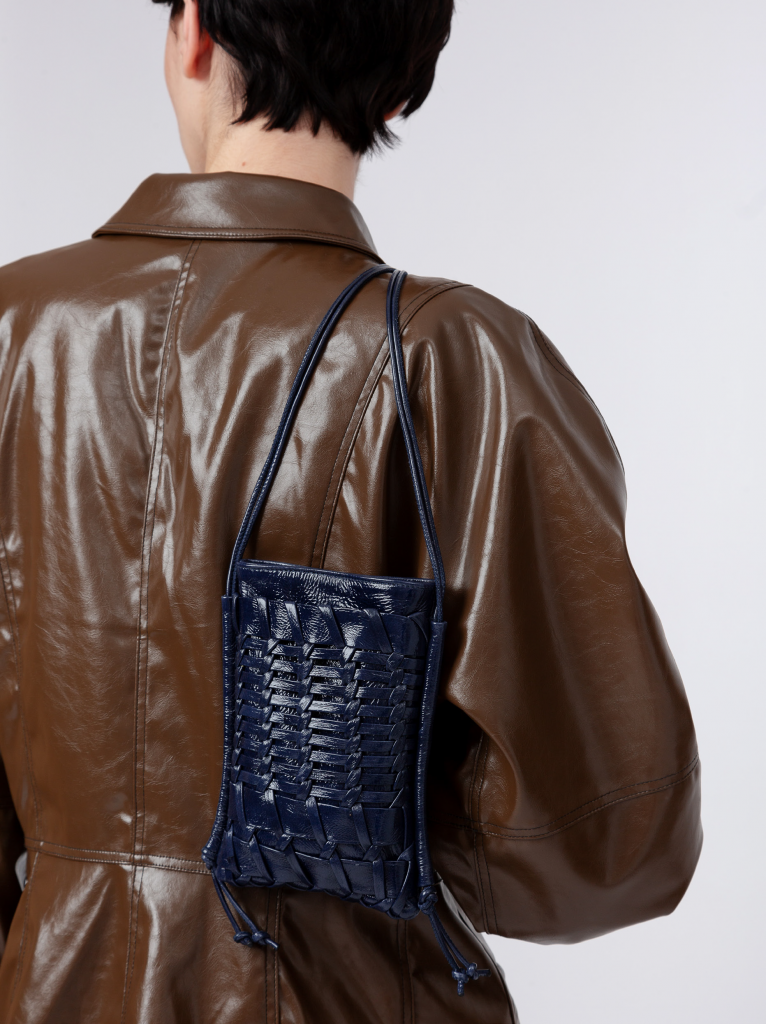 2023年秋冬系列
HEREU 2023 年秋冬系列标志着当代地中海风格的全新视角。 与以往一样,HEREU 的设计团队与当地手工制造商密切合作,开发出充满活力的新系列。 本季,复古皮革制品和传统实用的宽松经过提炼和重新诠释,打造出传达怀旧和温暖之感的单品。
除了HEREU 标志款的回归,AW23 系列还引入了新的款式,每一种款式都从西班牙的历史文化中获得灵感。 其中包括 AUMANDRA 和 CALOBRA,这是 HEREU 的首款高跟马靴款式,其灵感来自于西班牙历史悠久的马皮革工艺。此外还有新的编织款式,例如 SERRA 鞋和 TRENA 包袋系列的两款新产品。 这些编织作品展现了 HEREU 对手工编织的喜爱和关注,完美的展现了传统工艺方法与当代艺术形态碰撞的火花。
本季主打的两款牛仔靴:AGULLA,一款带有松紧皮革侧片的踝靴,以及 GALILEA,一款带有西部风格的经典及膝马靴。 两种款式都展示了 HEREU 对经典设计的标志性诠释,以简单编织的形式进行最少的装饰,从而优先考虑优质材料和结构。 在制作这些靴子时,HEREU 在休闲生活基础上增添了一份精致,可以无缝地融入城市生活。
AW23系列是对质感和触感的强调。 HEREU 的设计师与手工制造商和世界一流的皮革制革厂密切合作,能够创造定制皮革饰面,用它们来构思新款式并重新定义现有作品。 这一过程使 HEREU 系列具有独一无二的触感体验,并让每个拥有HEREU的客人都能感受到这份独特。